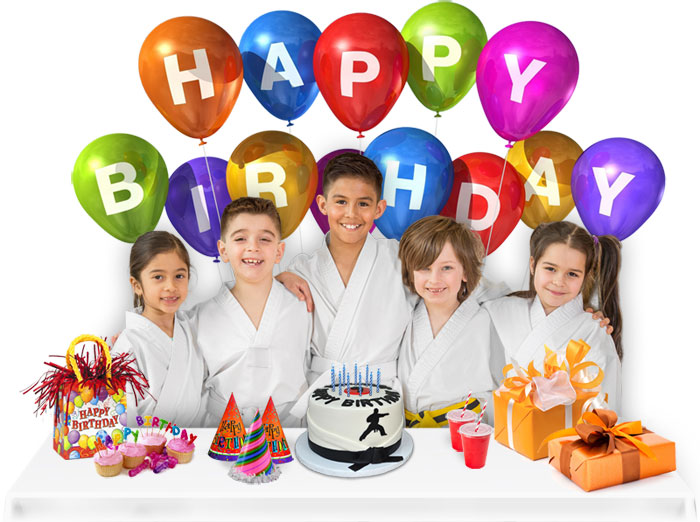 Zanshin Martial Arts offers a safe, fun and exciting party environment where your child and friends will get the attention and care that he or she needs. Our parties are very popular and weekends book up fast so call us now for info and to reserve you party. You can rest assured that your child and friends will have a party they will never forget. We believe all children are precious gifts and we treat them as though they are our own.
---
The Party
Our parties are 2 hours long and are held at your convenience. Everything below is included in our basic party package. Visit our Party Options page for additional options. We are happy to customize the event to fit your needs. Please contact us with your ideas for your party.
Our party includes a 40 minute karate class where your child will participate in with their guests. Our lessons are fun and educational. Each child will have the opportunity to break a board and earn a karate metal.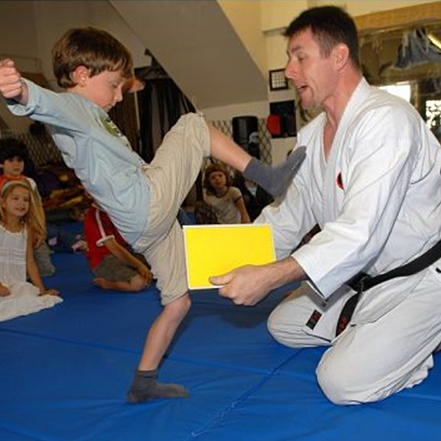 We transform our school into a Birthday Wonderland filled with 2x 15′ inflatable slides, 17′ inflatable tree house, and a bouncy boxing ring.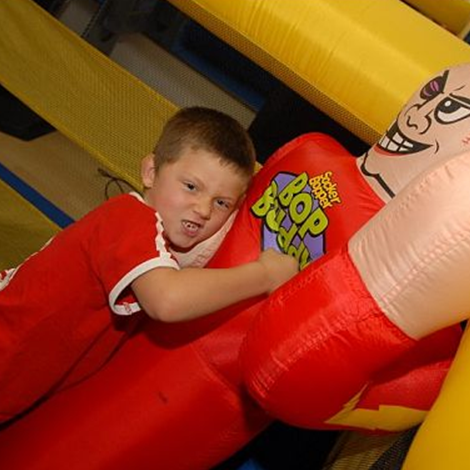 We will decorate our facility with balloons and birthday theme decorations. Tables and chairs will also be set up. All you have to do is arrive, welcome your guests, sit back (or drop off), and enjoy as you watch your child be a Karate Star and envied by his guests for the day.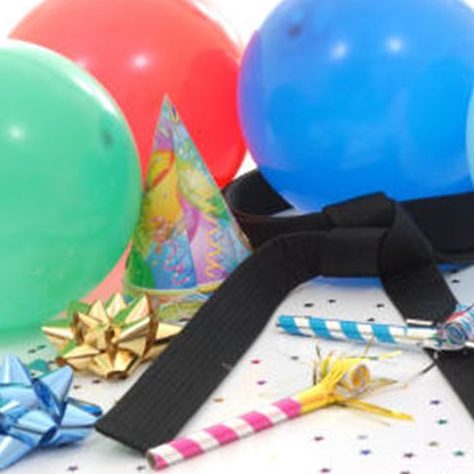 ---
Family Birthday Special
We know lots of children didn't get a regular birthday party last year. We are now offering a special party for your immediate family, up to 12 family members.
This party includes 3 bounce houses, 3 game stations, a karate class, board breaking, karate medals, tables, chairs, and full decorations.
Only $250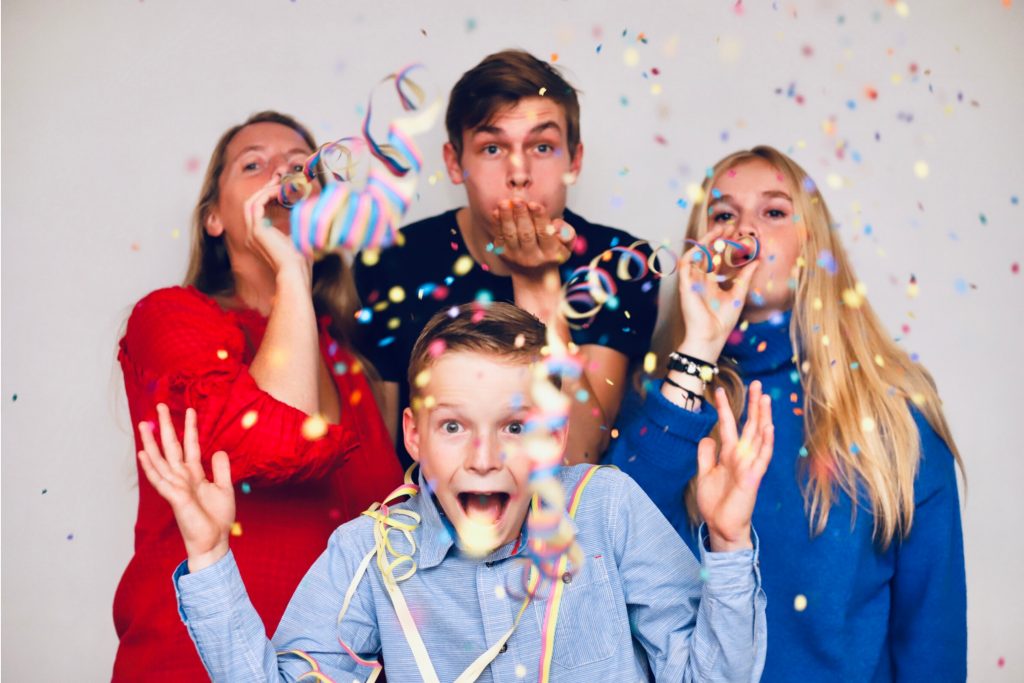 For more info, check our party options page.
---
"The children loved the overall experience and the parents even noted that they were also looking forward to holding birthday parties here as well."
"From beginning to end… the easy going and flexible approach and communications with Sensei Mirko was ABSOLUTELY smooth."


"The inflatable jumpers were great too! They had a good mix of different levels for the varying age groups and the kids loved those."


"We enjoyed our time so much so that I'll be taking self defense classes and my son will also take his martial arts classes here at Zanshin Martial Arts Center."
"EXCELLENT people, EXCELLENT place!"